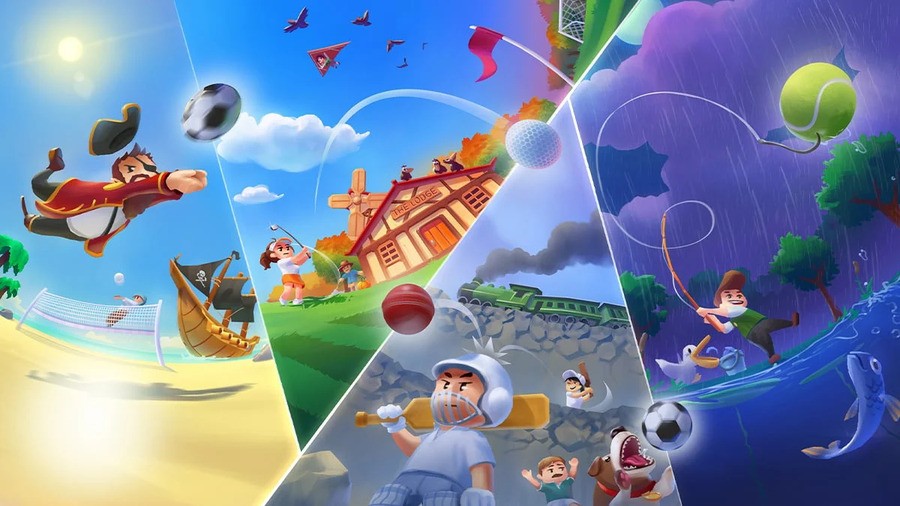 Sports Story wasn't in the best state at launch, but fortunately, a few updates have been released since then. We're now up to Version 1.0.4 and while it includes the usual fixes and improvements, it's also got one other interesting change in it.
Access to the "secret dev room' has now been blocked. If you haven't already seen it, it's a section of the game where you go into a hidden area and can talk to the "developers of the video game" about the development environment. Here are the full patch notes for Sports Story Version 1.0.4:
Sports Story – Version 1.0.4 (29th January, 2023)
Main
Blocked access to the secret dev room.
Progress
If the squid boss disappears, he will return to the platform after reloading the game.
Wildlands birdie medals task will tick off correctly if medals are collected over multiple rounds.
Fixed some trades that required some amount of money to work.
Misc
Various fixes for places/events where the player could become stuck.
Clubs screens will show beyond 5 clubs correctly.
Fixed an issue that can lock the player sometimes after throwing golf balls.
30% coupon working correctly now.
Catching fish with the sticky hand won't cause issues anymore.
Fixed the swing bar when using the PureStrike Green woods.
---
Sports Story got a surprise release last December, and while we didn't mind it, it wasn't quite "up to par" after such a long wait. Here's a brief snippet of our review:
"If you loved the original, you'll likely find Sports Story to be a fun-enough follow-up, but there's no denying that it feels like quite a letdown after years of waiting. Assuming Sidebar can sort out the worst of the technical issues, we'd give Sports Story a light recommendation to anyone looking for a quirky take on a sports RPG, but this one doesn't deserve a spot at the top of your list."