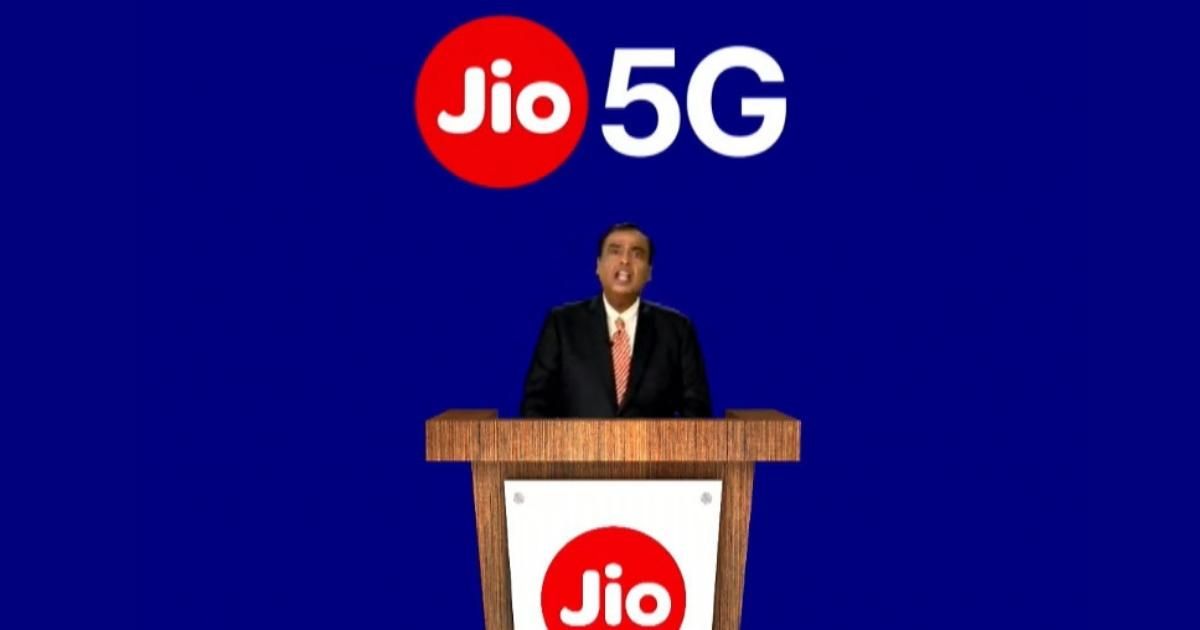 India's biggest telecom operator, Reliance Jio today announced the largest-ever launch of its 5G service in 50 more cities in India. In the recent 5G launch, the telco has covered around 17 states and union territories (UT). From today, several cities such as Chittoor, Kadapa, Narasaraopet, Rajnandgaon, Kolhapur, Sangli, Bilaspur, Panaji, Ambala, Mandya, and more will get Jio's 5G services. With this recent 5G launch, the company's 5G services are now available in 184 cities across the country. Below is the list of cities where the company will start the 5G rollout from today:
List of 50 Cities That Will Start Receiving Jio 5G Service Starting Today
1. Chittoor, Andhra Pradesh 
2. Kadapa, Andhra Pradesh 
3. Narasaraopet, Andhra Pradesh 
4. Ongole, Andhra Pradesh 
5. Rajamahendravaram, Andhra Pradesh 
6. Srikakulam, Andhra Pradesh 
7. Vizianagaram, Andhra Pradesh 
8. Nagaon, Assam 
9. Bilaspur, Chhattisgarh 
10. Korba, Chhattisgarh 
11. Rajnandgaon, Chhattisgarh 
12. Panaji, Goa 
13. Ambala, Haryana 
14. Bahadurgarh, Haryana 
15. Hisar, Haryana 
16. Karnal, Haryana 
17. Panipat, Haryana 
18. Rohtak, Haryana 
19. Sirsa, Haryana 
20. Sonipat, Haryana 
21. Dhanbad, Jharkhand 
22. Bagalkote, Karnataka 
23. Chikkamagaluru, Karnataka 
24. Hassan, Karnataka 
25. Mandya, Karnataka 
26. Tumakuru, Karnataka 
27. Alappuzha, Kerala 
28. Kolhapur, Maharashtra 
29. Nanded-Waghala, Maharashtra 
30. Sangli, Maharashtra 
31. Balasore, Odisha 
32. Baripada, Odisha 
33. Bhadrak, Odisha 
34. Jharsuguda, Odisha 
35. Puri, Odisha 
36. Sambalpur, Odisha 
37. Puducherry, Puducherry 
38. Amritsar, Punjab 
39. Bikaner, Rajasthan 
40. Kota, Rajasthan 
41. Dharmapuri, Tamil Nadu 
42. Erode, Tamil Nadu 
43. Thoothukudi, Tamil Nadu 
44. Nalgonda, Telangana 
45. Jhansi, Uttar Pradesh 
46. Aligarh, Uttar Pradesh 
47. Moradabad, Uttar Pradesh 
48. Saharanpur, Uttar Pradesh 
49. Asansol, West Bengal 
50. Durgapur, West Bengal
As per the details shared by Reliance, it is the only operator which has rolled 5G service in most of the above-mentioned cities. Additionally, the company also claims that it has become first and only operator that has rolled out 5G services in most of the cities across the country. If you are a Jio user and living in any of the above-mentioned cities, you will be invited to Jio Welcome Offer. Through the Jio Welcome Offer, users will be able to experience unlimited data at up to 1Gbps+ speed at no cost.
Meanwhile, Jio's competition Airtel today introduced its 5G service in four cities in Tamilnadu. The telco launched its 5G services in Coimbatore, Madurai, Hosur, and Trichy. As per details shared by Airtel, users living in these four cities will be able to experience ultrafast networks and enjoy speeds up to 20–30 times faster than the current 4G speeds. In a piece of related news, Airtel had announced the launch of its 5G services in Dehradun and Agartala. Similarly, the company also launched its 5G service in the Odisha region, by entering cities like Puri, Bhubaneswar, Cuttack, and Rourkela a few days back.